In the past six months that I've written Commonplace, I've covered a number of self-help books, and summarised a handful of techniques for improving myself (and — so the unsaid assertion goes — to help you build career moats). This post is an audit of what techniques have helped me over the past few months, and what hasn't worked so well.
I'd like to reiterate that if you're new to Commonplace, you should probably read Optimise for Usefulness — which remains the core philosophy that drives this blog. And if you're new to the idea that self help — yes, even unscientific self help! — contains value, I recommend that you read my guide on How To Read Self Help: parts one and two.
The ideas that underpin this blog is that building a career moat is worth pursuing, that in this pursuit technê has value; that scientific knowledge isn't the only knowledge that matters, and that we should learn lessons wherever we can … but most of the time from believable people. In my about page, I wrote:
My primary recipe here is 'take interesting idea that seems to be useful, try it out in my career, and then write up the results'. If I'm writing about something that I haven't tried, I'll tell you about it. If it doesn't work out, I'll tell you about it. Full disclosure.
The idea behind this audit is to do exactly that: to close the loop, and to hold myself accountable to you. So now, without further delay: my self help audit, May — October 2018.
Book Reading Guide
One of the first posts I wrote on Commonplace was my One Book A Week Guide — I wrote it after making a survey of reading methods, and then applied it to my goal to read 48 books this year. It held up back when I wrote it, and I'm pleased to report that so far so good: I'm currently at 34 books out of 48, which puts me only four books behind on my goal. (I'm supposed to be at 38 books at this time of the year).
I'm not too worried — I have six fiction books on my reading list, which don't take that long to finish. And I do have a trick in my back pocket: read more branch books! It turns out the algorithm I described in The 3 Kinds of Non Fiction Books works wonderfully: I average eight hours each for a mediocre branch book using the reading method I outlined above. That's basically four nights per 'meh' branch book, assuming I spend two hours a night reading after work.
My conclusion: I can recommend this technique, I'm still using it and pleased with the results so far.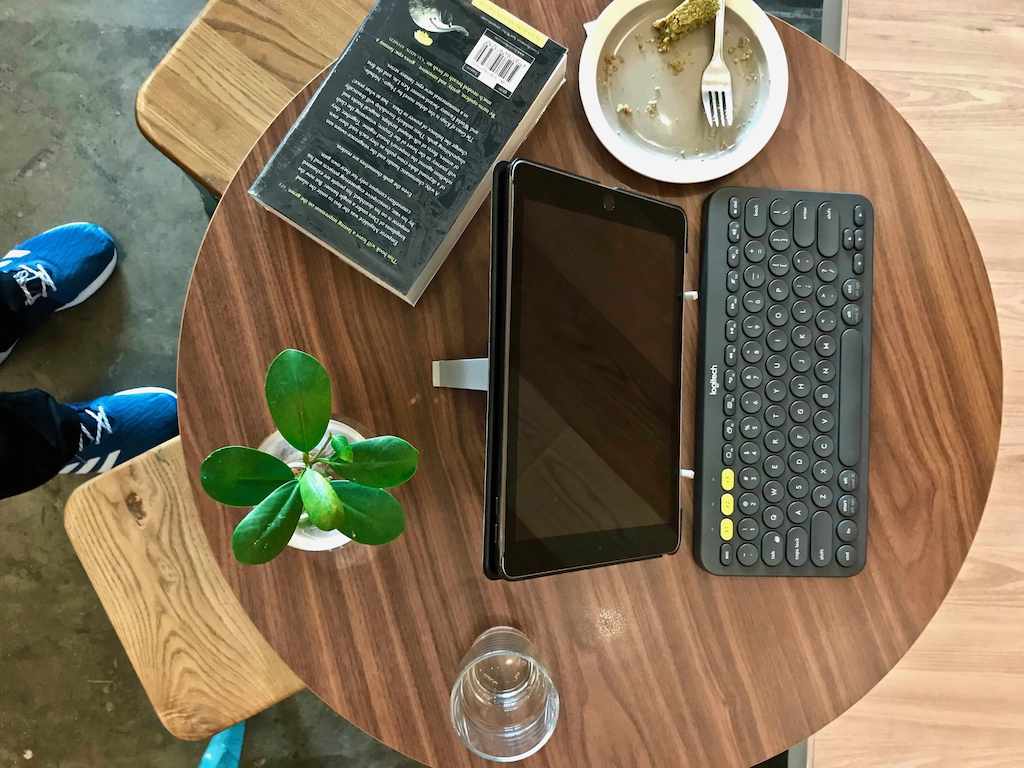 Ray Dalio's Principles
I'd already been using Dalio's techniques for years at this point — as I've mentioned elsewhere, I read Principles during a dark period of my life and systematically applied it over the course of the following months. I still believe my adoption of Dalio's ideas explains much of my outcomes in the time since 2011.
Two good ideas have emerged in my reread of Principles earlier this year — first, Dalio's concept of believability is new to me, and wasn't included in the earlier edition of the book that I first read in 2011. Second, I'd long thought that the best way to increase one's effectiveness was to update your mental models based on what you can learn from  reality — but Dalio suggests that people are an important source of new mental models, and that you should seek them out with the aim of letting (believable!) people help you.
Thanks to these two ideas, I've found myself more receptive to mental models and views from other people since my reread, so long as I do a quick check for believability before I talk to them. I think this has made me more efficient.
In Ray Dalio's 5 Step Process (To Getting What You Want Out Of Life), I wrote that I would learn marketing by doing the following tasks:
- Content marketing (low yield): write 4 blog posts a week. (Yes, that's 4 blog posts a week on top of the 2 I write weekly here at Commonplace. This isn't actually that difficult for me; I enjoy writing very much).

- Republish all content on Medium.

- Start a management twitter bot.

- Get testimonials from previous colleagues whom I've trained as managers

- Get a one-pager package on Hacker News.

- Test keywords for SEO, using Google Adwords
Of these tasks, I've accomplished two, failed two, and jettisoned the rest:
I have written roughly four blog posts a week, and started recording a podcast and a video series. I'm probably going to just ship them with all their imperfections.
I haven't republished all content to Medium consistently. I don't have an excuse here; I've added this back to my todo list. It shouldn't take much time per week, after all.
I'm dropping the idea of a management Twitter bot — I'm now convinced, after running several experiments, that Twitter isn't an ideal place to build up a following; rather, it's easier to build up recognition elsewhere and direct subscriptions to my accounts on Twitter.
I haven't gotten testimonials from previous colleagues, but this is easy; it turns out I forgot to add this to my todo list.
I have gotten a 'one-pager package' on Hacker News — in this particular case, it was one of my Commonplace blog posts.
I've opted not to test keywords for SEO; instead, I consulted with an actual marketer (yay believability!); this marketer gave me a content marketing playbook to follow. I'm executing on this now.
Overall, Principles is still a remarkable book. Dalio's techniques are very usable; my only caveat is that they take about one and a half years to implement — which was true for my 2011 experience. But this 18 month period is something Dalio warns readers in his book anyway, and you can't possibly adopt his ideas in a shorter time span; most of them operate at the level of 'foundational worldview'.
Deep Work
At the end of reading Cal Newport's Deep Work (summary), I chose to implement three of his techniques:
Newport's Shutdown Ritual — Newport argues that a shutdown ritual will free your mind of work after working hours.
The 4DX  system — in essence, the idea of tracking deep work hours, and then reviewing what went well (and what went badly) at the end of the week.
Ritualise — Newport argues that Deep Work should happen after the exact same ritual, to increase the optimal conditions for working. I opted to start a five minute meditation session before each deep work session.
I thought I was doing badly, but I realise that I've only failed at implementing Newport's Shutdown Ritual. For some reason I can't get that to take … yet.
With that said, I do currently track my deep work hours on paper (more on which in another post), and I've successfully started ritualising my deep work routine — thanks to BJ Fogg's Tiny Habits course.
On further introspection, it does seem that behaviour modification is a meta-skill that's worthy of developing. I'm currently 50% through the Amy-Hoy-recommended The Power of Habit, and I'll write up my notes next week when I'm done with it.
Radical Candor
I'm no longer in a position where I can test out the smaller ideas in Kim Scott's Radical Candor (summary) — but I will note that I've tested the three main ideas last year when I was still a manager at my old company — and I can confirm that they work.
If I were still a manager, though, I'd probably try some of Scott's more tactical advice on giving feedback. In my summary, I wrote:
Scott argues that you should be soliciting guidance every day, in one-to-two minute conversations between engagements, not in scheduled meetings on your calendar. (To drive this point home, Scott tells the story of Sheryl Sandberg actively chasing a banker for feedback — during Facebook's IPO process! Sandberg was relentless in her desire for improvement).
And later:
Scott's stories, peppered throughout the book, also highlight important deficiencies between my practice as a manager and the practices of the best managers in the tech industry. I was struck by Scott and Sandberg's desire for constant criticism from their teams, to a degree that I'd not done with mine. I was also struck by the habit of impromptu guidance that Scott says she's experienced in the highest levels of tech leadership — I tend to keep my feedback to scheduled meetings and regular one-on-ones; Scott and Sandberg and Costolo (then-CEO of Twitter) would give feedback in between scheduled engagements — sometimes while walking to the next meeting!
Both were things that I could've tried with my old team (I managed the Vietnam engineering office for a Singapore company); I intend to try with future ones.
Fin
I hope this provides you with an idea of the techniques that's worked for me over the past six months. I know I've peppered my blog posts with sentences like "I'll report back when I have positive results" — like in my recent summary of Just F*cking Ship; audits like these are how I report back. I intend to keep these up.
I'm currently trying BJ Fogg's Tiny Habits course, as well as applying some of JFS's ideas to my solopreneurship work. I'm going to write that up in the next audit, or whenever I have successful results.
Till then.
Originally published , last updated .